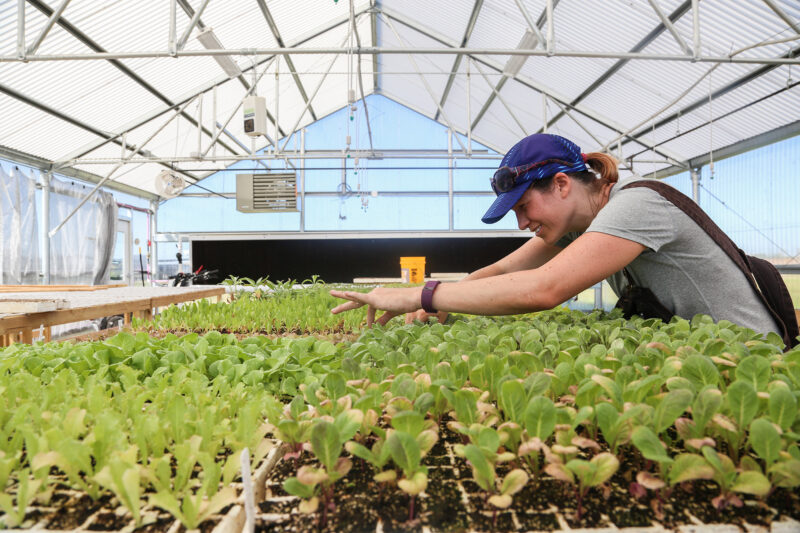 STARTREC NIFA Grant
South Texas Agricultural Roadmap for Teaching, Research, Experiential Learning, and Careers in Food, Agriculture, and Natural Resources
The ACC Agricultural Sciences department is proud to be collaborating with the University of Texas Rio Grande Valley, Texas State University and South Texas College on the STARTREC program, funded through a grant from the USDA's National Institute of Food and Agriculture's Hispanic-Serving Institutions Education Grants Program. STARTREC aims to enhance the inclusivity and responsiveness of agricultural education in our region via the five following objectives:
Establishing a clear educational roadmap for those interested in the agricultural field, with well-defined entry and exit points starting in high school through career attainment
Increasing the number of FANR degrees awarded to underrepresented students
Strengthening curricula offerings through coordinated efforts from the member institutions
Providing increased experiential learning opportunities in both the classroom and through various FANR-related institutions
Improving the integration and promotion of agricultural careers in high schools via training opportunities for high school STEM teachers, faculty, and counselors.
Benefits of our participation in STARTREC include enhanced articulation agreements between ACC and UTRGV and TSU for our students wishing to go on to earn a four-year degree, increased scholarship opportunities, and augmented classroom offerings utilizing the resources of each of the member institutions. Link to a STARTREC Flyer.