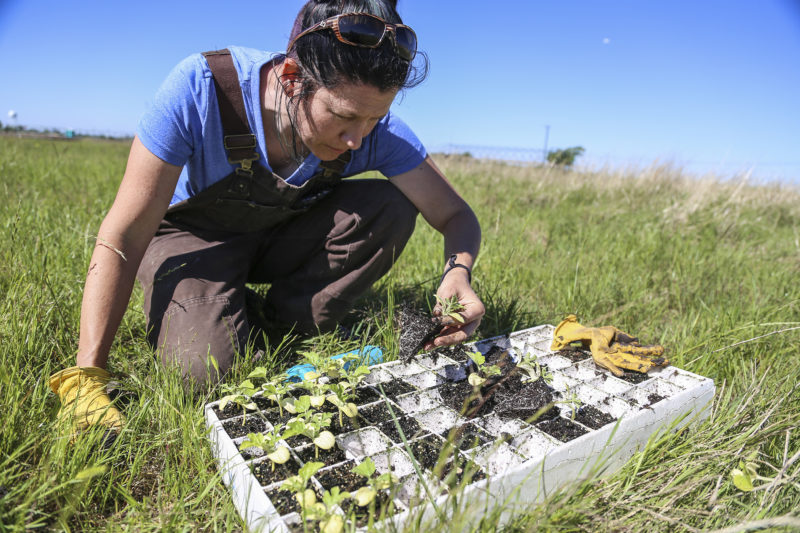 Funding Opportunities
There are scholarship and stipend opportunities for eligible students who enroll in the program. Scholarships are awarded up to $1,000 a semester for full-time students or $500 for part-time students who are eligible. There is also funding for stipends intended to help supplement students' income while completing a summer agriculture related project or internship.
Stipends:
The Opportunities in Agriculture stipend program has funds for students interested in doing a summer agricultural internship or project that can be completed in about 4 weeks. The stipend is for $1000 and is meant to encourage students to gain hands on agricultural experiences outside of the classroom.
Contact Dept. Chair Savannah Rugg with any interest in pursuing an internship with the Agriculture Sciences Department.
Scholarship:
The Opportunities in Agriculture Scholarship Program funds students interested in obtaining an Associate of Science in Agricultural Sciences or an Associate of Applied Science in Sustainable Agriculture. Full time students are awarded up to $1,000 toward tuition per semester and part-time students are awarded up to $500 tuition per semester.
Criteria for OiA Scholarship:
* Students must be enrolled or planning to enroll in the Agricultural Sciences Program pursuing an Associate of Science in Agriculture Science or an Associate of Applied Science in Sustainable Agriculture
* Students must submit two professional letters of recommendation.
These letters MUST be from an instructor, counselor, community member, or employer. Letters of reference from a classmate/friend/parent are not acceptable. Letters should be signed and with company or organization letterhead. Please ask reference to email the letter directly to Savannah Rugg at savannah.rugg@austincc.edu
* Students must submit a personal statement describing their interest in the program, future goals in the Agriculture Industry, and why they should be selected for the scholarship. Please send personal statement directly to Savannah Rugg at savannah.rugg@austincc.edu