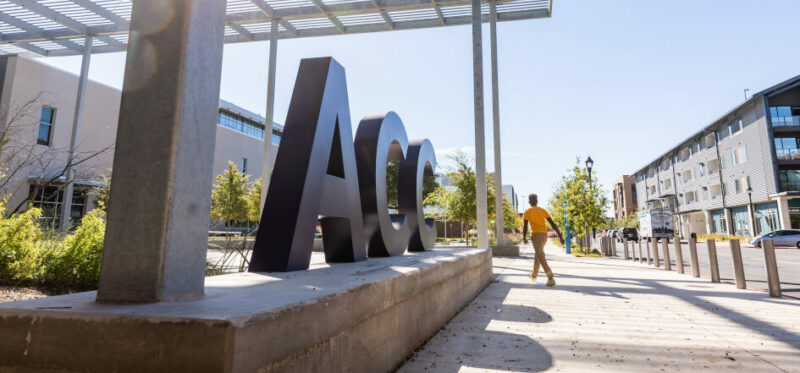 Mission

The Engineering Technology department provides education and training for students who are seeking a technical career in an electronics technology related field. Moreover, the work of the department is to serve the central Texas business and industry corridor by providing a highly skilled and qualified technical workforce via its program offerings. The Engineering Technology department will consistently work toward fulfilling its mission while simultaneously holding true to the values prescribed by the Austin Community College District.
Courses

The Engineering Technology department of Austin Community College offers six degree plans to help prepare you for specific careers. Students can earn an Associate of Applied Science or a one-year Certificate or a Marketable Skills Award in one of several specializations offered within the department Engineering Technology degree plans center on a common core of required electronics courses, plus additional courses to complete the specialized degree.
To earn an Associate of Applied Science in Engineering Technology, a student would complete the Electronics Common Core Curriculum (ECCC), a set of courses satisfying the college's General Education requirement, and courses required within the student's choice of specialization. To earn a second degree within Engineering Technology, a student could simply take the additional courses required by the second specialization.
Within the department, a separate degree option is offered for Engineering Technology which includes much of the ECCC coursework but has more rigorous mathematics and physics components for transfer eligibility to 4-year engineering degree programs. All students are strongly encouraged to apply for financial assistance through our numerous grant and scholarship programs.
History

In 1972, residents of Austin ISD voted to create ACC. The following fall, the region's new community college opened its doors to 1,726 students.
ACC Electronics began shortly after the start of ACC in 1973 at Rio Grande.
After several years, the department moved to a location on Rutherford Lane. ACC occupied one wing of the building, while ITT was in the far side of the same building. The department had a surprising number of students who began at ITT shift down the halls to ACC. The next move was to the Pinnacle campus in Oak Hill, upon ACC's purchase of that facility. This radical change in distance led to a sharp decline in enrollment.
During several years, the department stayed at Pinnacle and also started a small leased campus by Motorola on Ed Bluestein at TechRidge, where the college offered AC, DC, and Semiconductor devices primarily to Motorola employees.
With the completion of Northridge in 1989, the department was moved from Pinnacle. Enrollments surged during this time, and occupied much of Building 3000. After an impressive start, enrollment at electronics at NRG led to underutilized space in 2004, which was reclaimed for general purpose education, and later still for drafting and computer game design. The NRG electronics program was shuttered, and remaining course offerings only provided at RVS.
During 1998, the Cypress Creek was opened. Class formerly taught at TechRidge was transferred to Cypress Creek. Enrollments were low, and ACC electronics left Cypress after few semesters.
As ACC grew, Riverside Campus expanded, and with the dedicated Semiconductor Manufacturing Technology Building in 1999, ACC and members of the semiconductor industry began reviewing other college semiconductor manufacturing training programs and in June 2001 actual construction began on a simulated FAB in the Frank Squires Building. The rooms that comprise the FAB are approximately 1,350 square feet and include a gowning room where students put on clean-room suits, an air-shower, the clean room itself and a gray room where equipment is housed.
April 1999, trustees of the Austin Community College renamed the Semiconductor Manufacturing Building in honor of Frank Squires, who died in 1998.
In response to the absence of electronics training in the north Austin area, the Round Rock campus allocated two classrooms of space for electronics in 2010.